Types of Personal Injury Cases We Handle
Brain & Spinal Cord Injuries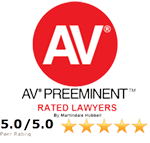 We Accept Referrals for Plaintiff's Personal Injury Cases
Over the years, Serrano Law has established relationships with many attorneys who co-counsel with us on personal injury cases, either from the beginning of the claim or specifically for trial purposes.
We welcome a variety of co-counsel arrangements.
For personal injury lawyers who do not wish to litigate and prefer to have very little participation in the litigation process, we will handle your case from any pre-suit impasse through trial. If you prefer a more active role and wish to be included in the certificate of service and attend depositions, mediation, and trial, we are happy to accommodate that arrangement as well.
For lawyers who do not practice personal injury, we will handle your case from beginning to end.
Our goal is to obtain maximum value for all cases we handle.  Our clients receive only the best legal representation, and litigation is our passion. Our firm employs full-time staff to assist Mr. Serrano with both pre-suit and litigation matters.
Holding insurance carriers accountable shows them we all mean business and will not accept anything less than the fair value of our clients' claims, no matter how much their claim is worth.
We welcome you to contact us so we can discuss our track record in co-counsel arrangements and what has worked best in the past.  
Serrano Law is currently accepting cases on a referral basis from other attorneys throughout the state of Florida. We pay referral fees in compliance with the Florida Bar Rules. Referral fees permit attorneys to refer cases that may otherwise be prohibitively complex, time-consuming, or expensive.
Please fill out the form below to get in contact with our law firm.